Mesa Locksmith | Locksmith Mesa | Mesa Locksmith in Arizona | Dispatch Address: 1050 S Longmore, #132, Mesa, AZ 85202

For more details Email us at
info@mesalocksmiths.org

Or Call us now at
(480) 832-9025
Mesa Locksmith
Mesa Rekeying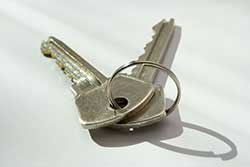 Mesa Locksmith Services rekey service is here for you when you have to restrict access to your automobile, your residence, or your commercial property from certain individuals:
If you've lost your car keys, you don't want any strangers to get into your vehicle.
If you just moved into a new home or apartment, you'll want to keep previous residents from entering, because they may still have keys. It's a good idea to get rekeying done as quickly as possible.
If you had relationship troubles, after you split up with that person you may need to protect your privacy.
If you have commercial property, and perhaps you just fired someone, you won't want that former employee to gain access to your building.
Is rekeying the locksmith solution for you?
CALL US TODAY at Mesa Locksmith Services (480) 832-9025
When totally replacing all your locks is not necessary, consider a reasonable alternative: rekeying. Mesa Locksmith Services proudly serves the whole Mesa, Arizona community. Our professional Mesa locksmiths perform rekeys on a regular basis, so we're always ready to help you, too.
If you're looking for superior locksmith services for rekeying in Mesa, Arizona, hire Mesa Locksmith Services. We offer you very affordable prices for the finest quality in rekeying. You'll have peace of mind, because you'll know that your present lock mechanisms have been professionally altered so that only new keys will function in them in the future.
Mesa Locksmith Services offers the customers of Mesa, AZ top-of-the-line rekey service  automotive, residential, and commercial. Our expert mobile Mesa locksmiths are dispatched directly to you, wherever you are.
We are glad to provide you with a FREE consultation! We are happy to help you determine what's best in your circumstances. Schedule a convenient appointment. Or, you're welcome to take advantage of our 24/7 emergency rekey service.
CALL TODAY! (480) 832-9025